Elite Therapy's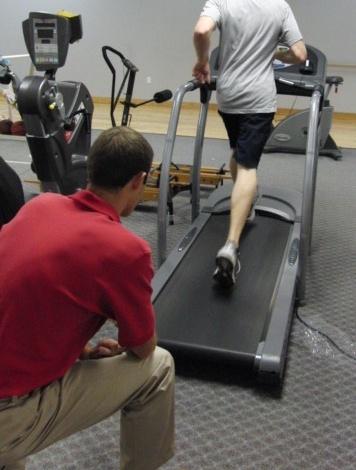 Running Clinic
Are you a runner who is currently injured or has been injured before? A runner looking to improve your race times? Then Elite Therapy's Running Clinic is for YOU! Elite Therapy's Sports Physical Therapy Resident Adam Walsh, PT DPT is starting a free running clinic to assist all area runners in reaching their potential.
Elite Therapy's Running Clinic is a 1 hour one-on-one session that includes the following:
Strength and flexibility assessment to identify any imbalances that may be contributing to your injuries or place you at a higher risk for future injuries

Running gait video analysis utilizing

Dartfish

software to assist you in developing better biomechanics for faster, more efficient running
Adam will synthesize the information that he gathers to develop a personalized program for you. The running clinic will be held every Monday from 7-9 A.M., so call Elite Therapy today at (570) 662-1400 to schedule your appointment!
Coordinated by former NCAA Division 1 cross country and track athlete and
current Elite Therapy's Sports Physical Therapy Resident