Dr. Mary Janae Deats, PT, DPT, ATC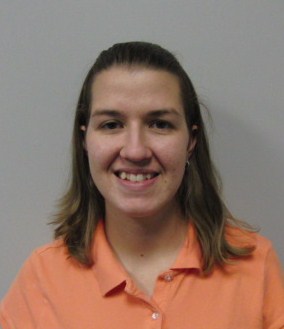 Mary Janae Deats was born and raised in Middlebury Center, PA. She is a member of the Wellsboro High School Class of 2002. During high school, Mary Janae was a three sport athlete while also participating in choir, marching band, Wellsboro Area Youth Soccer (W.A.Y.S.), and Little League softball.
In 2006, Mary Janae graduated from Marietta College in Marietta, OH with her Bachelors of Science in Athletic Training and a Certificate in Leadership. While pursuing her undergraduate degree, Mary Janae had the opportunity to work with Division III athletes as a Student Athletic Trainer, observe surgeries and rounds with a local physician, and assist physical therapists at a local outpatient PT clinic. During her four years a Marietta, Mary Janae was active in the concert choir, concert band, Ultimate Frisbee Organization, Habitat for Humanity, Circle K, Marietta College Athletic Training Organization, and the National Athletic Training Association.
Following graduation, Mary Janae moved to North Carolina to attend graduate school at Elon University. Mary Janae graduated from Elon in December 2009 with her Doctorate in Physical Therapy. During graduate school, Mary Janae attended clinical affiliations throughout the United States in outpatient orthopedics, pediatrics, acute inpatient, and sub-acute rehabilitation at a skilled nursing facility. Attending Elon University also gave Mary Janae the opportunity to observe surgeries, attend national conferences hosted by the American Physical Therapy Association, complete a physical therapy related research project, and participate in the North Carolina Special Olympics FUNfitness events.
Mary Janae is excited to return to Tioga County to provide physical therapy services to the members of the community where she grew up. She believes in the use of manual therapy techniques to assist patients in restoring function. Manual therapy relies on soft tissue and joint mobilizations to improve biomechanical dysfunctions, and therefore overall function. Another key to Mary Janae's philosophy is professional development. Since healthcare is constantly changing and growing, a good practitioner is one who is also motivated to change and grow throughout their career, and therefore provide the best possible care to their patients. Mary Janae is excited about the opportunity to grow with Elite Therapy PC and to help Elite achieve its mission.