Services Offered by Elite Therapy, PC
Physical Therapy is the treatment of disorders with physical agents and a variety of manual methods to assist and rehabilitating patients to normal function, following an illness or injury. Our goal is to provide you with the most beneficial treatment for your individual limitations allowing you to get back to your daily activities, unhindered by pain or loss of function.
Here is a list of conditions that we treat: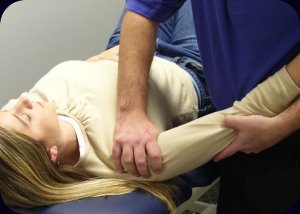 Hand/Arm Dysfunctions
Carpal Tunnel Syndrome

Ulnar and Radial Nerve Entrapments

Finger and Hand Trauma

Arthritis

Rotator Cuff Injury or Repair

Reflex Sympathetic Dystrophy

Post stroke hemiplegia

Tendonitis

Muscle Strain

Joint Injury

Frozen Shoulder

Lymphedema

All Postoperative conditions
Knee and Ankle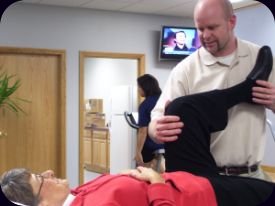 IT band syndrome

Meniscal injury

ACL and other ligamentous Injury

Patellar tracking problems

Strains/Sprains

Plantar Fasciitis

Heel Spurs

Swelling

All Postoperative conditions
Strength and Conditioning
Cardiac Rehabilitation Phase 3

General Conditioning/Weight Loss regimen

Weight training

Athletic Performance Testing

Sports Specific Training




- Back and Hip

Herniated Disc

Strain/Sprain

Rib dysfunction

Trigger points

Degenerative Disc Disease

Postural Dysfunction

Trunk weakness

SacroIliac dysfunction

Leg length discrepancy

Sciatica

All Postoperative conditions
Head and Neck Pain
TMJ pain

Headache

Whiplash injuries

Neck pain

Degenerative Disc Disease

Nerve impingement

Thoracic Outlet Syndrome
Balance and Gait
Peripheral Neuropathy

Diabetic Neuropathy

Post CVA or stroke

Vestibular dysfunction

Ligament reconstruction

Post operative conditions

Congenital Dysfunctions
Taking You to the Peak of Recovery!